Everybody is here for a reason. We're are not an exception.

Originally written by Kir Yakunin in 2020 when STFN was acting as an agency
To start something new, people burn bridges. STFN were creatively different and burnt down the whole design studio to start holding hands as a design partner. Three years on, we recall the main principles that we followed in succeeding. Inspired by our clients, case-stories, and experiences.
The article is a heads up for designers drown in "flash deals" only keeping them busy. And an invitation for businesses to meet the design partner for life. We've got some hard knocks here, so read on to avoid yours.
A design partner is always busy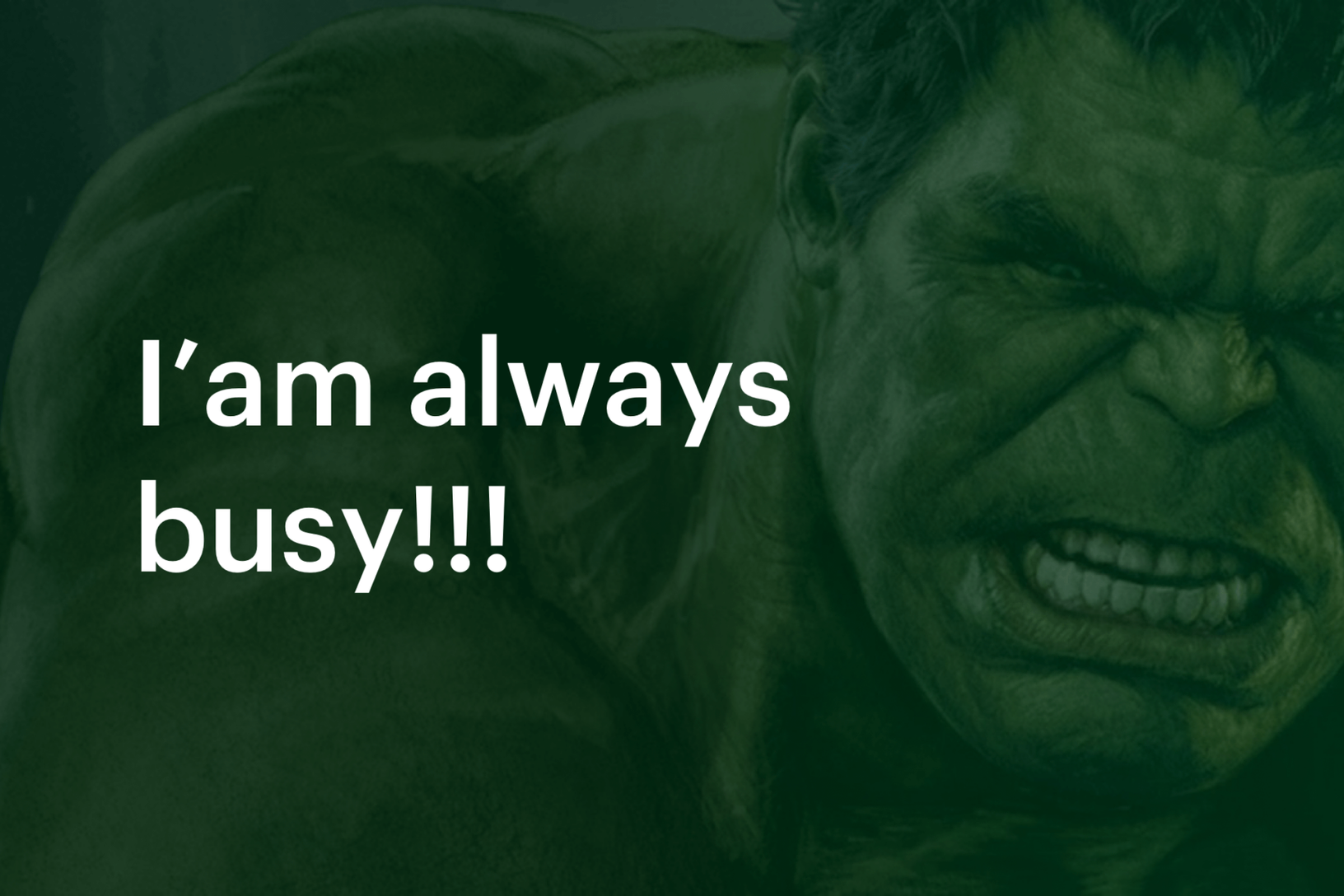 According to AJ&Smart agency, 50% of the client's design budget goes to busywork. Oxford dictionary defines the term as "work that keeps a person busy but has little value in itself."
Imagine you spend half of a budget on designers sending "Error reports" to Microsoft – guys do their best, but nothing changes. I hate to admit that, but as a design agency, we've "Been there. Done that."
To escape the busywork trap in STFN, we got inspired by Marvel's Bruce Banner saying: "That's my secret. I'm always angry." Just like Hulk no more seeking anger beyond, we don't source busyness from our clients. We've made ourselves busy with business analysis, consulting, continuous communication with clients, and any other activities generating extra value.
So when someone asks you about your secret, you know what to answer ;).
A design partner is your House, M.D.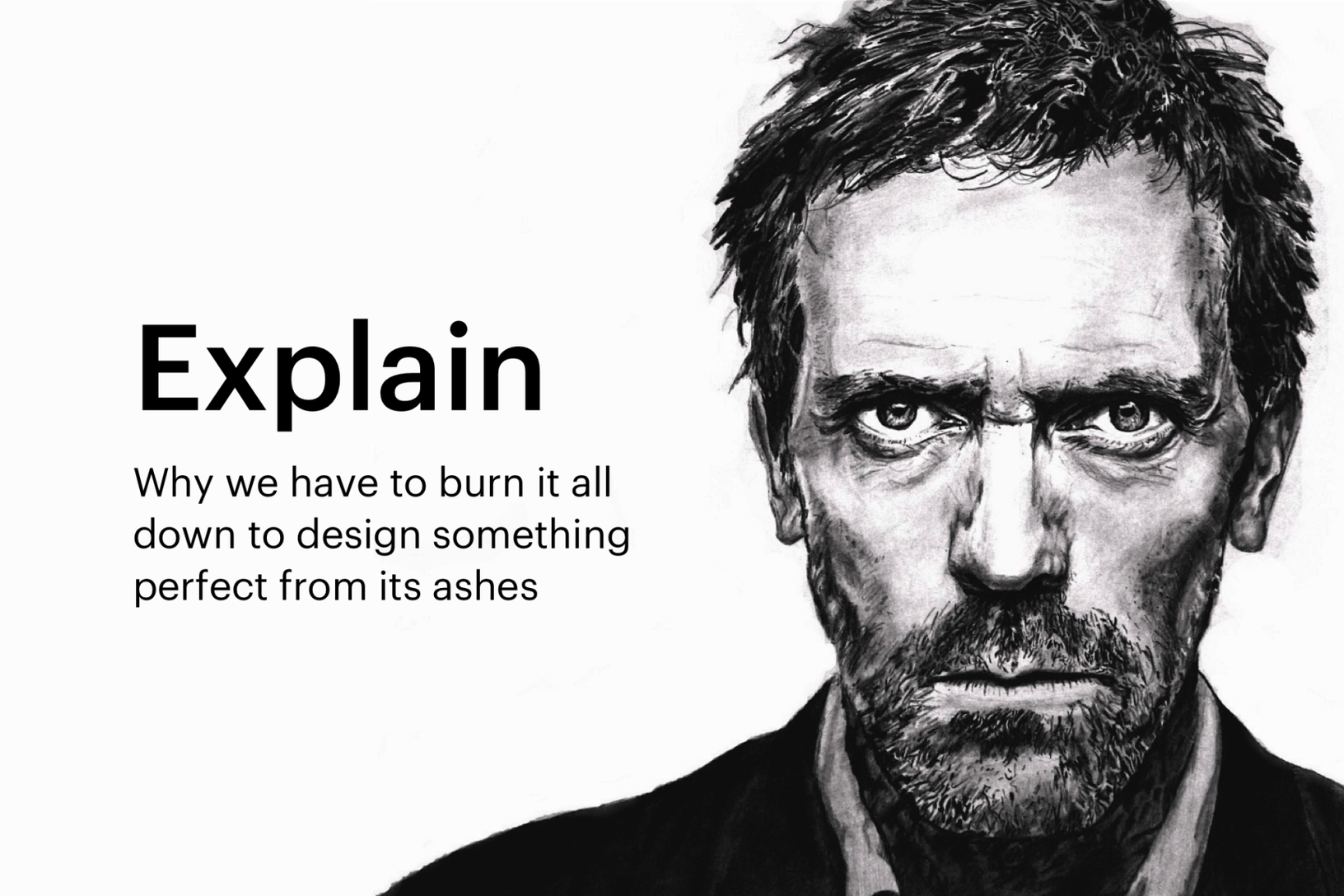 There are two people in the world telling you the truth that is hard to swallow – your physician and design partner. And both with good reason.
A fintech business is a life-form existing in an ever-changing environment. Just like human, it evolves, adopts, and struggles natural selection. And if something is wearing it down, you have to face it sooner rather than later.
As for STFN, we've bought a relaxing couch and every day rehearse breaking the bad news. Just in case someday we'll have to say it, and you'll have to hear it.
A design partner speaks about pains to bring gains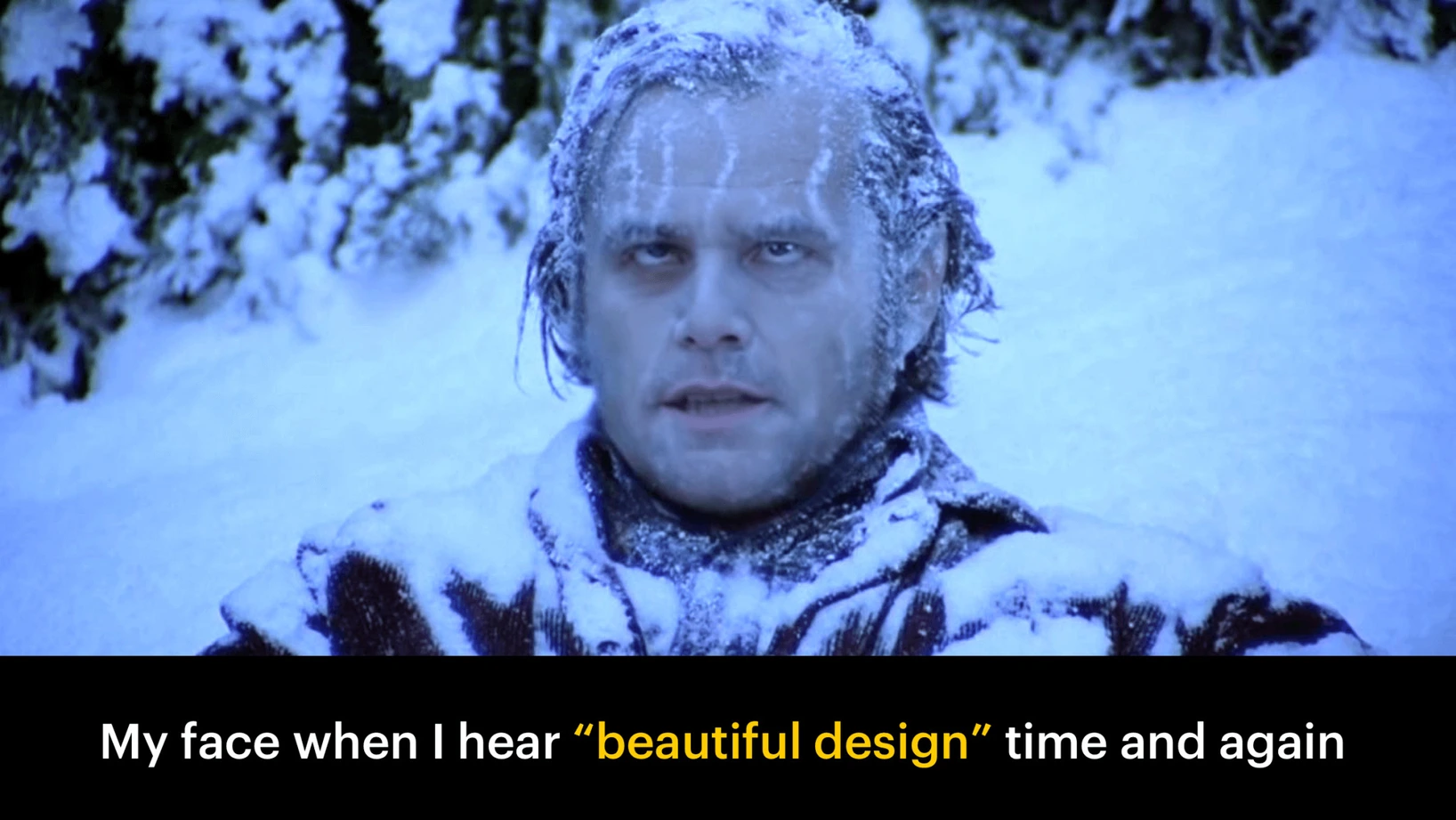 Don't be scared by the previous point. We need to know the pains to turn them into gains. In other words, to make the design:
Visually appealing, innovative, aesthetic, emotional, sustainable, accessible, functional, enduring, beautiful, ergonomic, affordable.
The design characteristics above have already become a cliche. But let's leave them here as a warning – if you're reading such text on a design agency website, you've gone off the deep end, run!
In STFN, we believe in results only where design meets partnership. In other words, where a perfect image is extended by three business-specific characteristics:
Driven by research and S.M.A.R.T. goals
Addressing users in the long run
Money-making
A design partner always rings twice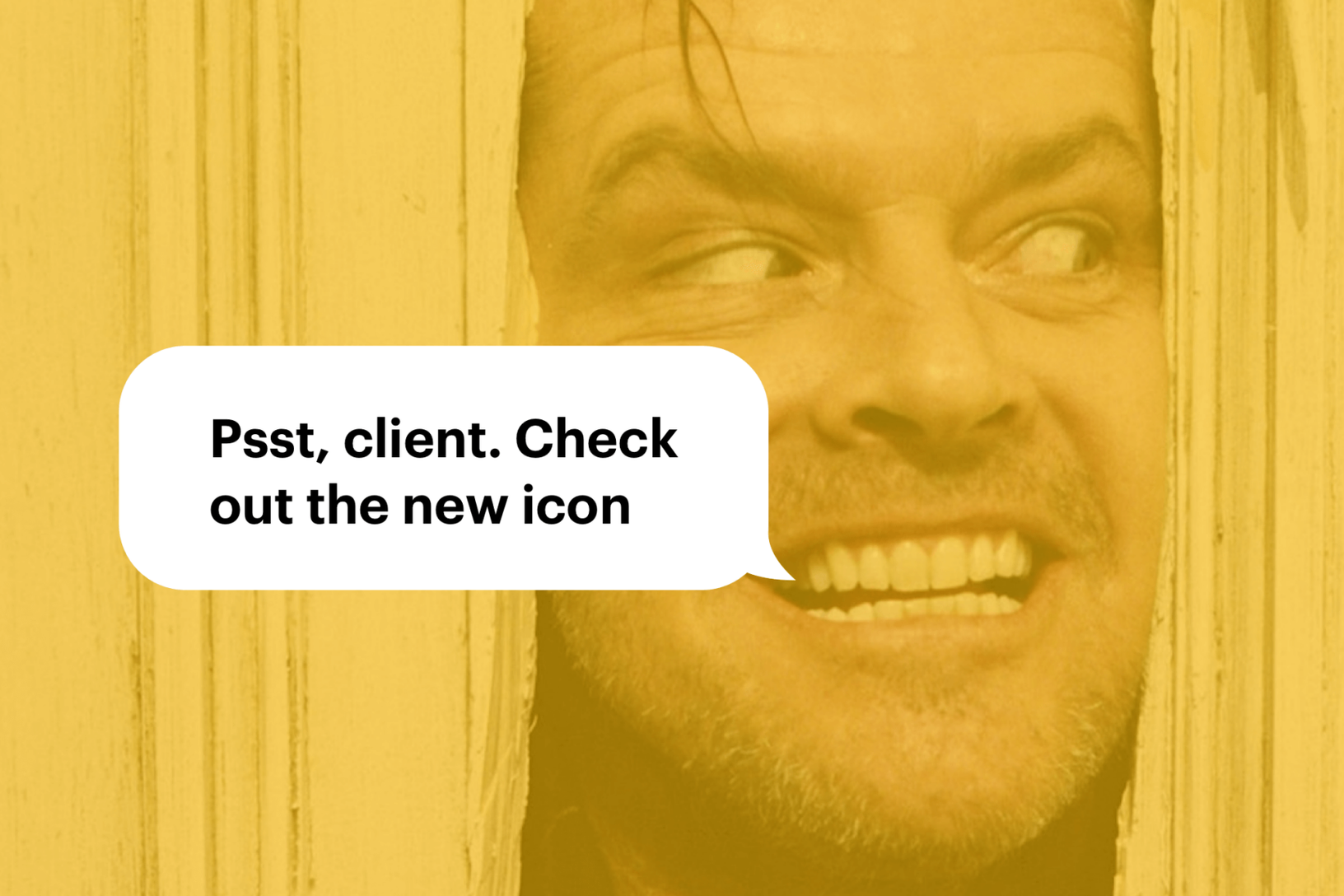 Fast fact: a postman only rang twice when something needed personal attention.
While a design partner always delivers results worth the personal attention of the client. In STFN, we are also busy finding the perfect balance between an annoying worker and an artist out of reach. In doing so, we pursue one goal – anticipate every e-mail saying, "Hey guys, how are things going there?"… and not being that guy below.
A design partner addresses stakeholders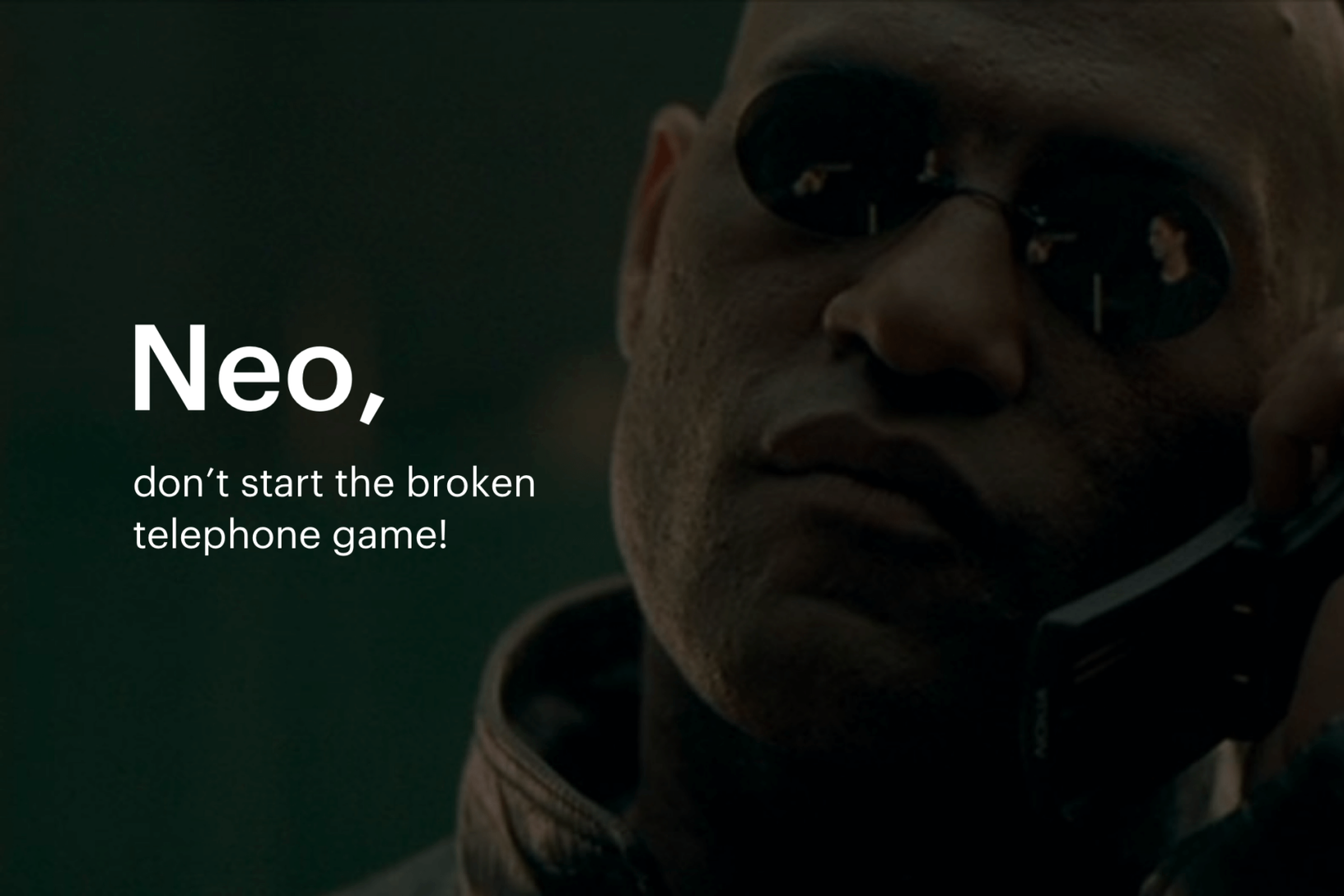 Remember playing "Broken telephone" in childhood? We could laugh for ages on how the original meaning of our messages changed after multiple retellings from one player to another. The same stays true for business communications, but I believe it's no laughing matter when it comes to money.
A design partner has nothing to do with the "Telephone" and never becomes a part of it. To reach this goal, we've elaborated three rules:
Don't start the broken telephone game. Meaning, discuss project specifications with stakeholders only.
Don't continue the broken telephone game. Meaning, don't retell tasks to outsourcing professionals. Only the in-house team knowing the original client's message is qualified for the project.
Don't end the broken telephone game. Meaning, ask twice to make sure nobody laughs at our expense.
This is our way to avoid "perfect design" turning into "defect land-mine".
All these cases are united by one thing – there are only a stakeholder and his design partner:
Busy generating additional value
Telling uncomfortable truth
Bringing business to designs
Keeping advised